A100-W
Our 40cm A100 skate with a splatter anodized finish, hand-applied by a Colorado-based anodizing artist.
Limited edition of 20 unique numbered pairs.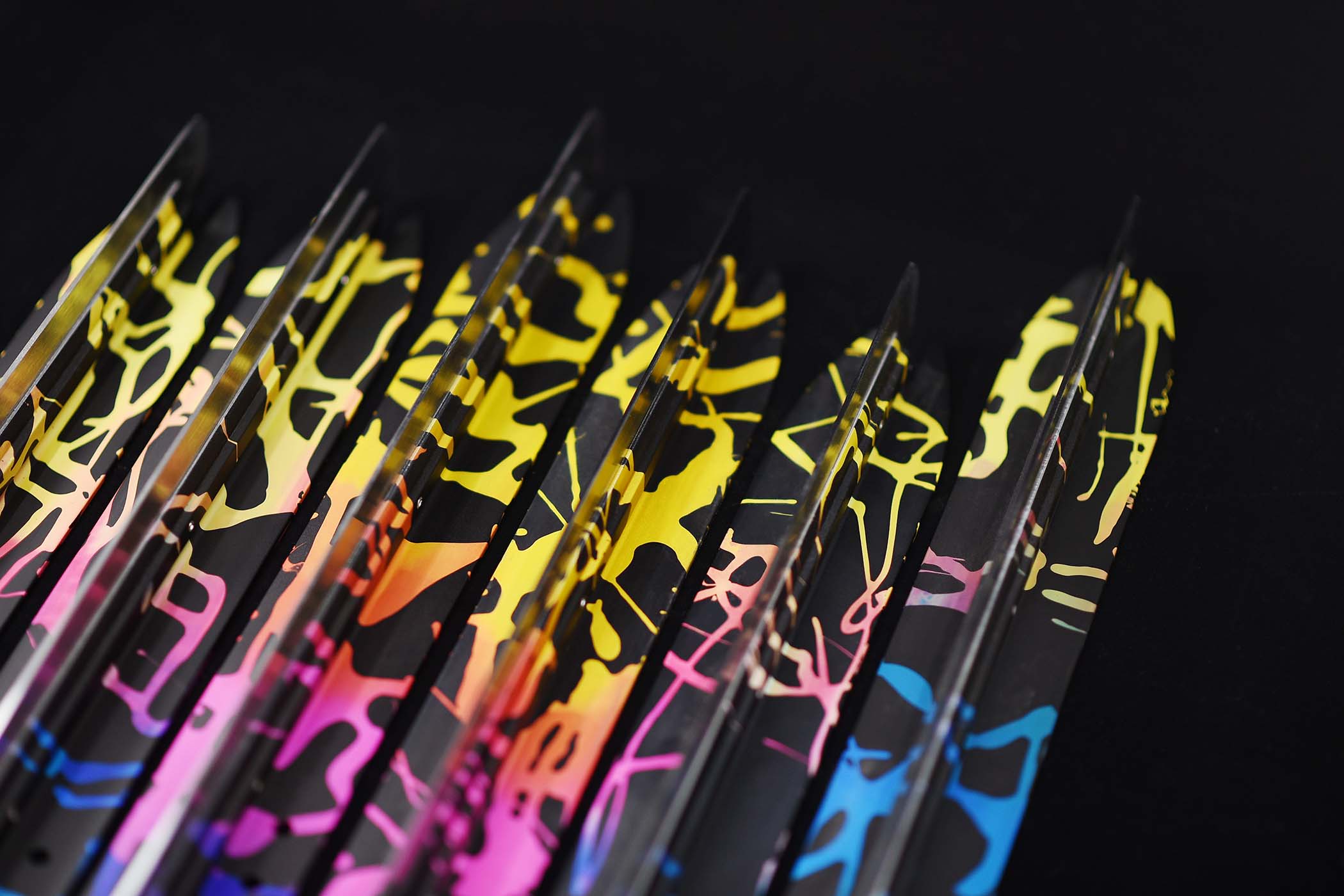 Specs
A100-W specs are identical to those of the 40cm A100. See the A100 page for details.
The A100-W is sold out
To view skates currently in stock, click here.