A100
High end materials, attentive design, and rugged construction. The A100 is designed to pass the "Alaska test," and do it in style.
Rugged Aluminum Frame
The A100 frame is machined from a single piece of American-made 6061-T6 aircraft-grade aluminum, with a reinforced blade mount and bombproof binding platform. Our frame provides excellent blade stability and is designed to stand up to the most challenging wild ice, mile after mile.
Rc58 Stainless Steel Blades
American-made 440A 1.5mm stainless steel blades, hardened to Rc58. 440A stainless steel is often found on custom knives, surgical equipment, and precision industrial cutting tools due to its durability, ability to hold an edge, and resistance to corrosion. The Rc58 hardness results in a resilient blade that keeps an sharp edge while also resisting chipping.
Wide binding compatibility
The A100 is compatible with most popular Nordic skate binding types, including NNN, NNN BC, and SNS. Four mounting holes (three in the 40cm size) provide a variety of mounting positions. Our threaded center holes are roll formed and use larger M5 hardware, rather than the smaller M3, in order to prevent thread stripping. Best of all, no proprietary hardware kits are required to mount most standard Nordic skate ski bindings. (Note: mounting solutions for additional binding types are in the works!)
Sturdy blade mounting
The details matter. Our A100 frames are slotted for blades with extremely tight tolerances, and blades are pinned by hand with four sturdy, long-lasting stainless steel spring pins. This ensures a snug, strong connection between the frame and the blade.
Thoughtful design
Every corner, face, and facet of the A100 has been considered, adjusted, machined, and finished exactly the way we want it. The design of the A100 is clean and classic, with a distinctive twin tail that saves a few grams and sets our skate apart from the others.
Four Alaska-inspired colors
The A100 is finished with a super-durable ceramic coating that is often used on outdoor hardware and in automotive and industrial applications. The A100 is offered in four colors:
Sitkin – after the fiery red lava occasionally visible on the summit of Great Sitkin Volcano, in the Aleutian Islands
Portage – after the soft blue tones of Portage Glacier
Chena – after the green aurora often visible over central Alaska
Twentymile – after the frozen maze of marshes, channels, and ponds along Turnagain Arm
Specs
The A100 is handbuilt with high quality Made-in-the-USA materials, and is available in three sizes. For more information on skate sizing, click here.
General specifications
Frame
6061-T6 aluminum, made in the USA
Blade
440A stainless steel, hardened to Rc58, 1.5mm thick, made in the USA
Pins
Four passivated 316 stainless steel pins, hand-installed
Mounting
Compatible with NNN, NNN BC, and SNS bindings. Roll-formed mounting holes with M5 threads
Variation specifications
Size
Radius
Nose type
Binding positions
Made in Alaska
From design to machining to finishing and hand-sharpening, the A100 is the product of work done in Alaska by Alaskans.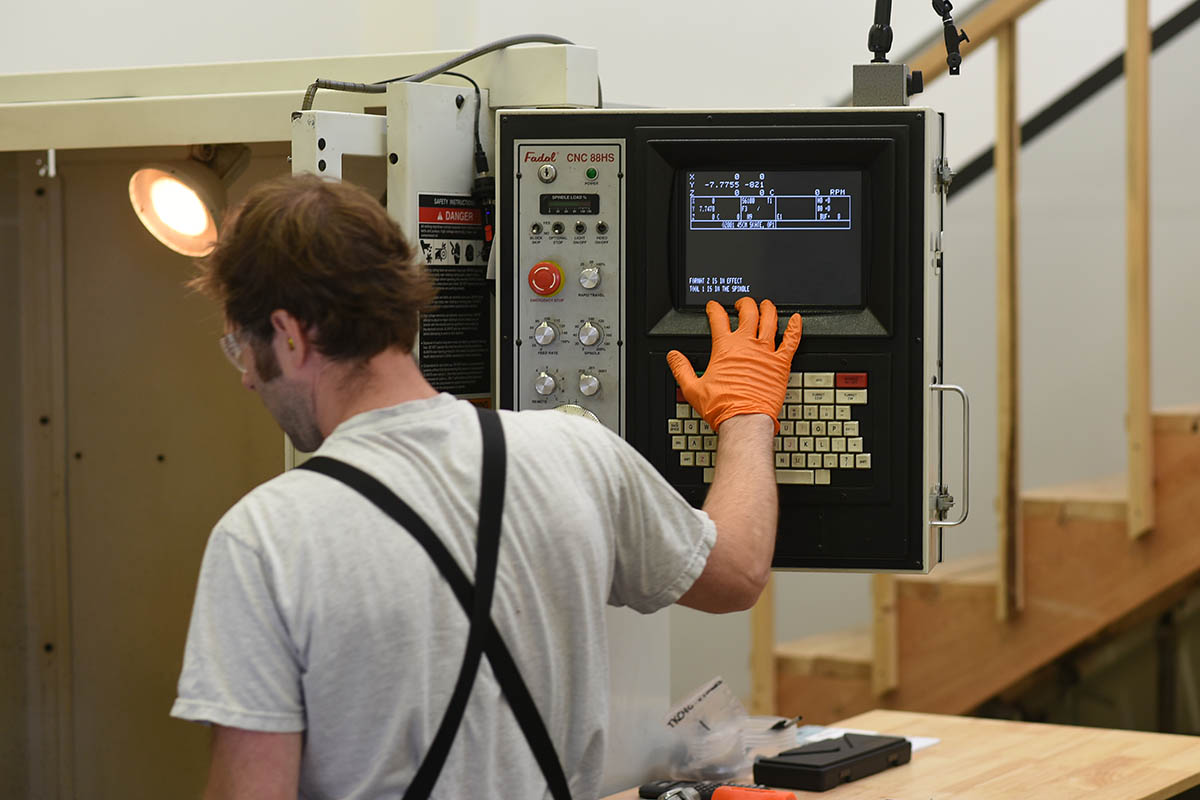 The A100 is sold out
To view skates currently in stock, click here.