About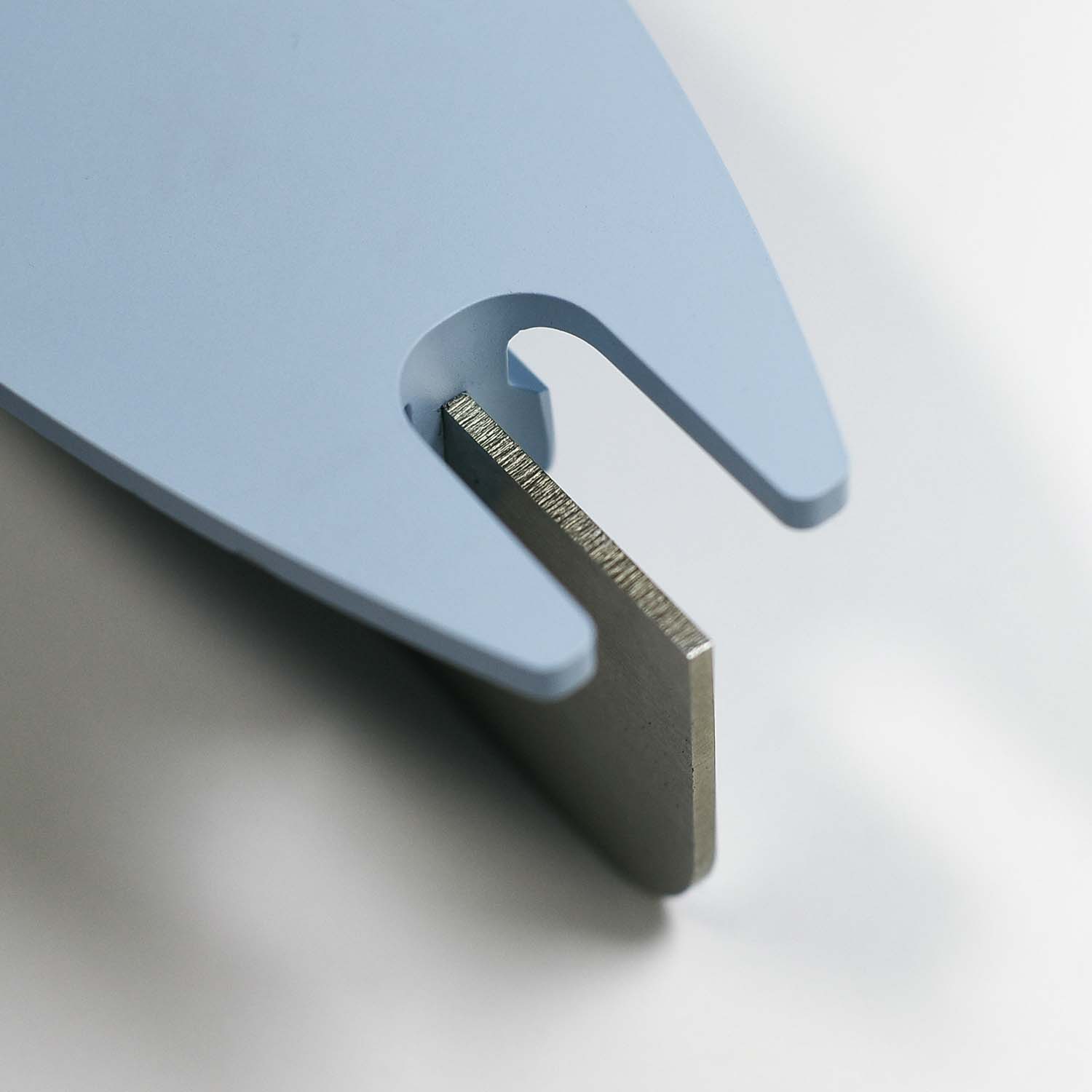 Ermine Skate formed in 2020/21 with a single goal: to design, handmake, finish, and sell top-quality Nordic ice skates right here in Anchorage, Alaska. Ermine Skate is owned by Paxson Woelber, who works with designer and engineer Samson Shepherd at Arctic Manufacturing Services, LLC. Ermine Skates are fabricated and finished in Anchorage, and sold exclusively through the Ermine Skate website and Alaska businesses. All skates are produced with components sourced in the USA.
Nordic ice skating is an extraordinary and fast-growing sport, and Alaska is home to much of the best skating in North America. This is the perfect place to launch North America's first Nordic skate company. We are proud to live, work, play, and manufacture a premium product in our beautiful home state.
The people behind the skates
Paxson Woelber
Owner, Ermine Skate LLC
Paxson Woelber was born and raised in Anchorage, Alaska, and works in design and media. Paxson earned his BA at Middlebury College and studied Design and Technology at SFAI. His outdoor writing has been published by Backpacker Magazine, his photography has appeared in publications by the Sierra Club and National Geographic, and he has had two short films featured in the National Geographic Short Film Showcase. He runs the outdoor website winterbear.com. Paxson discovered Nordic ice skating in 2015 and was immediately hooked. In 2017, he released the film "Wild Ice: Backcountry Skating Alaska" with co-producer Cale Green. Paxson currently lives in Anchorage with his samoyed pup Taiga, who keeps him busy with boundless amounts of floof and energy.
Samson Shepherd
Owner, Arctic Manufacturing Services LLC
Born and raised in Alaska, Samson Shepherd is a mechanical engineer with a passion for the outdoors and manufacturing. Samson received his Bachelors and Masters of Science in Mechanical Engineering, with a focus on product development and design for manufacturing. Lusting for easy access to big mountains and good dirt, Samson moved back to his hometown of Anchorage, Alaska and spent a decade enjoying all that the state has to offer while working as a mechanical engineer. During this time Nordic skating quickly became a favorite shoulder season sport, filling the gap between the mountain biking and ski seasons. In the summer of 2021, Samson founded Arctic Manufacturing Services, which provides engineering and production services under one roof in Anchorage. With a knack for breaking things and striving for constant improvement, Samson has recently focused on designing, prototyping, testing and manufacturing Nordic skates.
Partners
Joseph Shepherd
Engineering Consultant
Joseph Shepherd is the owner and principle engineer at North Iron Engineering, an Anchorage-based firm specializing in metallurgical and materials engineering. The firm's services include Charpy impact testing, advanced metallurgical analysis studies (grain structure, metallography, inclusion mappings ect.) and hardness testing. Joseph provides invaluable assistance testing skate materials and consulting on a range of design and finishing topics.
Cale Green
Digital Media Creator
Cale Green is one of Alaska's top drone pilots and videographers. He assists Ermine Skate with drone work, video, and other media. Cale has worked as a video content creator in Alaska since 2013, and is the owner of Sockeye Red Services LLC. His work has been featured by National Geographic, The Washington Post, and Outside Magazine.
Dr. Daniel Volland
Design Consultant
Daniel is a co-founder of Seattle's Ballard Homestead and a co-creator of When the Road is Home. He has worked on creative collaborations with Lincoln Motor Company, DSW, eBay, Mercedes Benz, Urban Outfitters, Ticla, and American Express. Daniel assists Ermine Skate with product finishing and consumer-facing design consulting, and selected skate colors for the 2021-2022 season. Daniel owns and operates Ursa Optical, an independent eye care clinic in downtown Anchorage.
Join our email list
Sign up to receive updates on our latest products, new videos and resources, and more.